In my memory the Shanghai Museum was huge: and it might be the very first museum I've ever visited as a kid. You see, in my small city there wasn't a museum at all until later, which, not suprisingly, one can go all the way through in just half an hour.
The Shanghai museum is a four-story building with an elegant design in the center of People's Square across from the Shanghai People's Government building. A musical fountain was in the middle in front of the building, facing the exit.
The pandemic was still prominent, so public places like museums and theaters are restricting the number of visitors and requiring reservation in advance. Fortunately, I was aware of the situation and got in without any problem.
The museum was fascinating: every exhibit was a classic, telling people stories from a long time ago. They were exquisite, unique, and made people gasp in wonder. Although some halls were temporarily closed, the remaining exhibits could still amaze me with their beauty.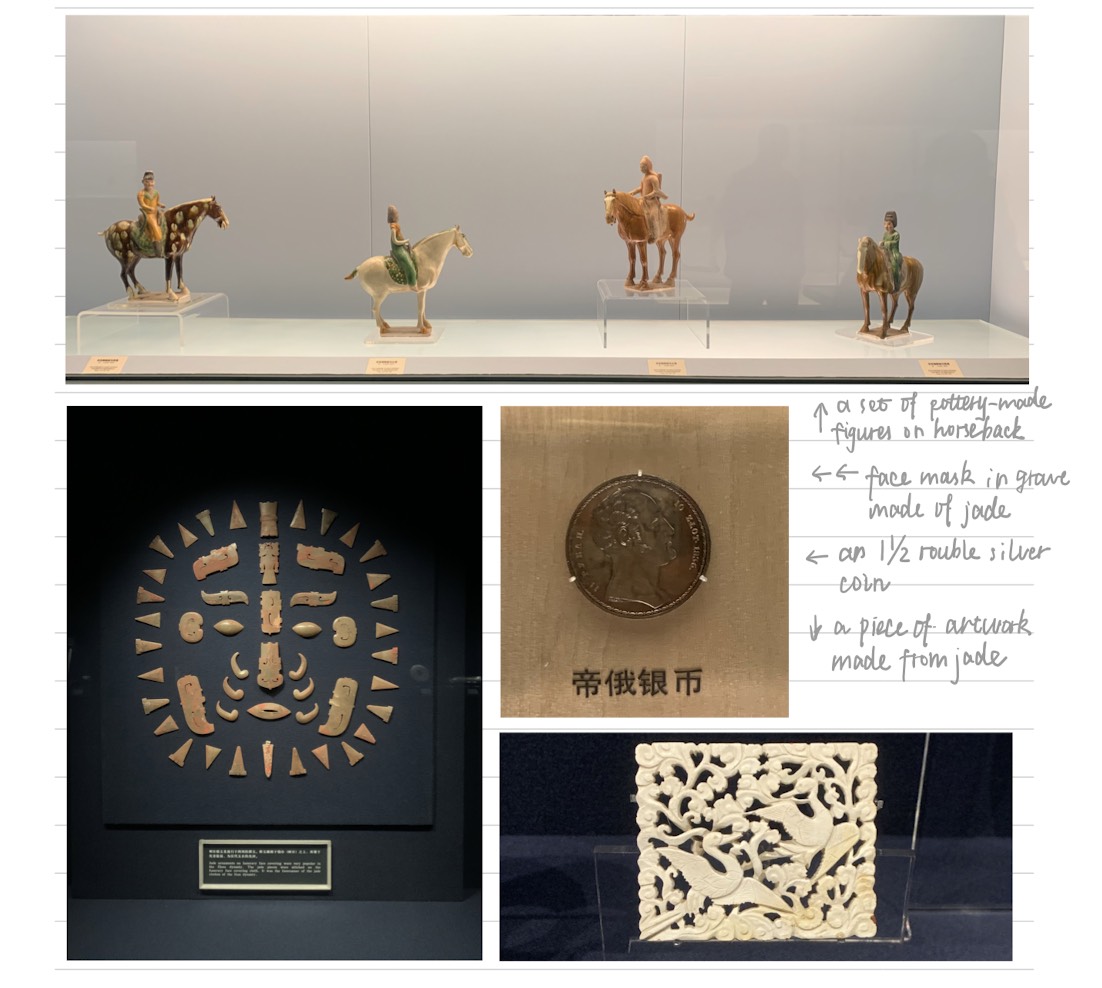 One would simply be stunned by the simplicity and elegance of these exhibits, as he / she admires the imagination and craftsmanship of the ancient.
---
Browsing Chinese paintings, I can't help but notice the evident differences of them than the western art: from form to contents. For Chinese classic painting the black ink is the key: by reducing the blackness and adding shades to the picture the artists managed to create different levels of sceneries and objects.
The structure is also quite different: while in China artists depict a panorama of people, city or nature using scrolls, in western art the artists seem to depict the detail of a certain scene by adopting the perspective and oil color.

There is an interesting saying that the Chinese grasped abstract art forms way earlier than the West, and I believe that is true. Although they try to express different things, Chinese abstractness (especially the blanks in the paintings) grant the viewers the opportunity to use their own imagination to interact with the artist.
---
A not-so-good lunch experience 🙃